Shea Butter is such a sacred ingredient here at Eneka Elements. It supports women and families in Africa and is a super potent ally in the journey ...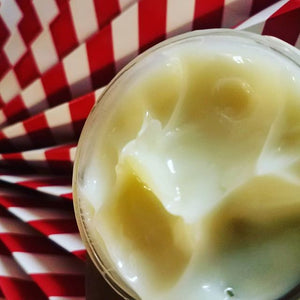 Get to know more about Shea butter the gift from the Karite tree. 
Shea butter
 is a fat extracted from the nut of the African Karite tree (Vitellaria paradoxa or Vitellaria Nilotica).
All things Shea Butter What is Shea Butter? Shea (Pronounced "Shee") butter comes from the kernel of the shea tree fruit which grows wild in equato...