Eneka Elements
We are a Moment Movement.
Eneka Elements started by bringing an option to the people who wanted holistic products they could trust. We answered the call and focus on providing holistic products targeted toward living our best life, inside and out. We provide luxury baths for skincare and total relaxation moments. Our focus is creating a "Self-Care Revolution" through selfless, self-care.
You may not have a lot of time but there's always a moment for self-care. By formulating self-care products that are quick to use and quality we provide something valuable for everyone. Specializing in spa quality items to use at home bring the relaxation home. We provide the moment for you. It is up to you to take it.
Celebrate yourself with Eneka Elements.
Join the Self-Care Revolution!
"Me Time" is a big part of self-care and mental health. It means taking care of yourself so that you can thrive and enjoy your life to the fullest. It is about balance. All it takes is a moment. How you take that moment is up to you.
Eneka Elements is a Moment Movement. We often talk about self-care but rarely have time to do it. That changes today. The small things go a long way. Try a new foot massage routine before bed or an extra luxurious bath.
Our Bath Boutique features products that are a great way to get self-care anytime and anywhere. We are starting a "Self-Care Revolution" one moment at a time.
Do you know of a Goddess in need of an a getaway? Try our Goddess Getaway Box for an at home escape that is self-care centered.
#SelfCareRevolution
SHOP NOW
Testimonials
I love my Eneka Elements package!!! From the professional packaging to the beautiful details...and the extra goodness that I could smell from beyond the mailbox... I am impressed. So much thought and work went into the golden touch the whole order is magnificent beyond words! Thank you so much! To the bath I go!

Jessie C.
That Goddess Creme makes my skin glow happily. My skin sings..

Dr. Shanna Bayrd, NMD
5 out of 5 stars

By the way my husband is loving the beard oil!!!!!! It's amazing and there's no tangles!! And his beard dandruff is disappearing!! You Rock Eneka!

Sarita W.
5 out of 5 stars    

Love it. Will purchase again even though I rarely use products like this, when I used, I was like ya I will hook myself up like this again.

Deanna C. 
5 out of 5 stars

I am in love with the Noir Mask! I will definitely purchase again. It is a favorite for my teen girls and made it on their Christmas lists! This leaves my face feeling incredibly soft and clean. It is also an excellent product for men and works clearing up any bumps from clippers or shaving. Great product!

Lavita G. 
    5 out of 5

EXCELLENT!! I just started using this and I noticed the ends of my hair look and feel softer. I am also noticing less hair loss in my comb. I will continue to use this product to nourish and take care of my hair. 

(Legendary Hair products)

Stef M.
Bruh, there is nothing better than a bath with (Eneka Salt) Eneka Elements on a high pain day. Magnesium is one of the few things that takes the edge off my pain. Thank you Eneka Elements for making such accessible, wonderful, healing products.

Kelsey
 That's the first time in a month I havn't had the tingles (From Diabetic Neuropathy) and the feeling of my foot falling asleep. I soaked in Eneka Night salt and followed it up with Super Star Sleep Cream.

Monique R.
Noir Mask
Allow your face to detox using this magic mask. It penetrates deep into pores to clear out dirt and debris clog and irritate. Put on Noir mask as a spot treatment if your face breaks out to draw out and detox precisely.
It is also excellent to reduce razor burn and bumps. Do not let razor bumps get you down detox them and relieve those clogged pores.
This dual mask and spot treatment is your go-to when you need things to happen. 

This Noir mask uses the power of bentonite clay which is made from minerals such as iron, sodium, calcium, potassium and magnesium formed from volcanic ash. 
Bentonite clay has a very strong negative electrical charge. Since many toxins have a positive charge, the clay bonds to them. When it comes in contact with a toxin, heavy metal, chemical, or other impurity, the clay will gobble up the toxin and release its minerals for the body to use. Additionally, Bentonite clay also pulls hydrogen from cells, allowing room for oxygen. This helps with circulation, and overall skin tone and health.

Another powerful ingredient in this mask is activated charcoal. This activated charcoal is the fine black powder made from coconut shells that are organic the charcoal is activated by processing it at a very high temperature resulting in charcoal more porous than regular charcoal. This charcoal works by trapping toxins in the chemicals in your pores on your face.

Let this Noir Mask work it's magic on your beautiful face!
SHOP Noir Mask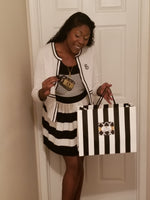 Pay It Forward
Eneka Elements believes in a Pay it forward lifestyle.
Eneka  gives back to local mother's in the community and at risk women who have little time or resources for self-care. We provide self-care "Pay It Forward Packs" to women while keeping our products fresh and moving off the shelves.  We do not waste, we give and pay it forward every chance we can. We all have abundance and it is always a good time to give to those who are in need.
When you purchase Eneka Elements you invest in community and we thank you.