QUEEN SOAP |  NOIR QUEEN
I've been using this soap for about 3 years now. It started as supporting my friend on her new business adventure. Trying her products and seeing what magic she would come up with. I ended up falling in love with this product from the get-go! I've tried many different soaps and face washes over the years and NOTHING has compared to this one! Let's dive a little more into how this all started shall we? Ok!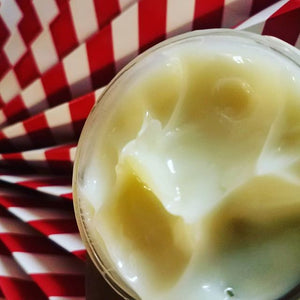 Get to know more about Shea butter the gift from the Karite tree. 
Shea butter
 is a fat extracted from the nut of the African Karite tree (Vitellaria paradoxa or Vitellaria Nilotica).